The Curse of the Blue Figurine is the first book in the Johnny Dixon series, introducing Johnny and Professor Childermass.
Plot
Write the first section of your page here.
Cast
Protagonists
Main article: Johnny Dixon series characters
Antagonists
Setting
Background
Dedication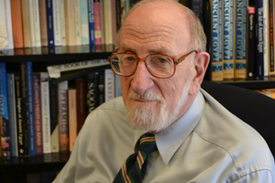 To Gerry, who knows about ushabtis.
"I do not think John did in fact consult me beforehand, either about the ushebtis or about any Egyptological content. John had the most extraordinary range of knowledge that he had picked up from reading. My recollection is that I did not know that the book was forthcoming until it was nearly out. I think I learned about the dedication when he sent me a signed copy of the book. He tended to be sly about such things."
[1]
"
External links
Reference
↑ Correspondence with Gerald Kadish.
Ad blocker interference detected!
Wikia is a free-to-use site that makes money from advertising. We have a modified experience for viewers using ad blockers

Wikia is not accessible if you've made further modifications. Remove the custom ad blocker rule(s) and the page will load as expected.