Sandro di Garagiola
was an Italian artist who received support from Pope
Sporus VI
(
Saint Fidgeta and Other Parodies
, 57).
A number of his frescoes involve the pope:
Inspiration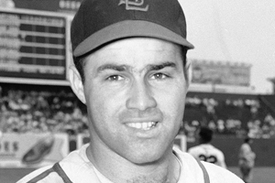 The name stems from noted baseball catcher Joe Garagiola (1926-2016), who began playing with the St. Louis Cardinals in 1946.  His second career as a color commentator and television host began in the 1950s and continued into the 2010s.
Ad blocker interference detected!
Wikia is a free-to-use site that makes money from advertising. We have a modified experience for viewers using ad blockers

Wikia is not accessible if you've made further modifications. Remove the custom ad blocker rule(s) and the page will load as expected.