Heemsoth's Rexall Drug Store is a business on Main Street in New Zebedee, Michigan.
Bellairs Corpus
The bus Lewis Barnavelt rides into his new home of New Zebedee drops him off in front of this business (The House with a Clock in its Walls, 5).
Lewis later passes the store wearing his deerstalker hat (The Figure in the Shadows, 7).  Lewis enjoys sitting and eating at its lunch counter, notably "two hot dogs and two large cherry cokes" while "leafing through a Captain Marvel comic book" (Figure, 43).  Lewis later fibs his way into the Pottinger house by saying he was there to get Rose Rita's wallaet so they could buy Cokes there (Figure, 111).
Inspiration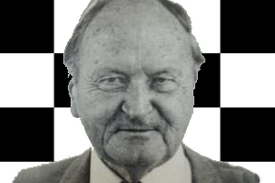 Hemmingsen's Drug Store, originally opening in 1844, is now the oldest consecutive business operating in
Marshall
and inspiration for this location.
Rexall is the name of a chain of North American drugstores that began in the early 1940s and would go on to become the largest drug store chain in the United States a decade later. By the 1960s and 1970s, the business model - each store owned independently by the local pharmacist - was loosing footing to national chains.  The "Rex" in the name came from the common Rx abbreviation for drug prescriptions[1].
The name Heemsoth may have roots in Marshall, too, but one person of note with that name is Hermann Heemsoth (1909-2006), a chess grand master and German Correspondence Champion in 1954 and 1969[2].
References
↑ de.Wikipedia: Hermann Heemsoth
Ad blocker interference detected!
Wikia is a free-to-use site that makes money from advertising. We have a modified experience for viewers using ad blockers

Wikia is not accessible if you've made further modifications. Remove the custom ad blocker rule(s) and the page will load as expected.